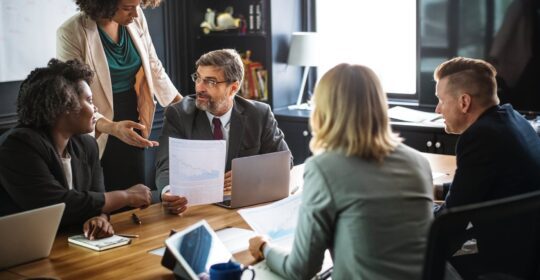 All claims administered by insurance companies involve complexities in terms of administrative processes. The invoices from providers are no exception and can often involve some intricate situations depending on the severity and nature of a claimant's injuries. More often than not, the billing procedures used by providers can be rather unclear and can even lead to overpayments from insurance companies. This is not a desirable outcome which is why it is essential to bring clarity to billing procedures within all of your claims.
In light of the many layers and complexities involved, it is highly beneficial for insurance companies to work with a third-party administrator (TPA). Northwood is an experienced third-party administrator (TPA) of both automobile no-fault and workers' compensation claims. As a TPA, Northwood shares its innovative processes and procedures it has developed over the years with the insurance companies it partners with in order to bring clarity to billing procedures. Ultimately, this can save significant dollars for insurance companies.
For instance, bundling is a procedure that brings tremendous clarity and savings to insurance companies. However, it can be a highly misunderstood and often under-utilized practice. Some providers may even go so far as to unbundle a claimant's services to use more claim lines, mistakenly believing that this is a more transparent practice.
In actuality, unbundling these related services creates additional paperwork for adjusters and examiners which then drastically reduces their efficiency and drives up claim costs. In a simplified example, a rental wheelchair includes components (such as footrests, armrests and footplates) that a provider might unbundle since there are individual procedure codes available for each of these components.
Northwood on the other hand bundles the wheelchair components together, and in fact practices bundling on all claims when it is appropriate to do so. This practice lessens the amount of paperwork for insurance companies and contributes to an overall reduction in the cost of claims administration. As a result, the insurance company saves money while the billing procedures become more transparent.
Another common area that commonly lacks clarity or transparency involves the Healthcare Common Procedure Coding System (HCPCS). The HCPCS is employed by providers to code services and equipment used in claimant treatment regimens and to request payment from insurance companies. The complex nature of HCPCS represents transparency challenges because of the potential for rising claims administration costs and overpayments to providers. In addition to bundling services appropriately, Northwood also ensures that the correct HCPCS procedure codes are used for every single claim. This practice further increases clarity around billing while also reducing costs for the insurance company. When the proper procedure codes are employed, it reduces the incidence of overpayments to providers.
To ensure your insurance company maximizes the cost savings associated with creating clarity around billing, schedule a call with Rosanne Brugnoni at 586-755-3830 ext. 3771.
Leave a reply →