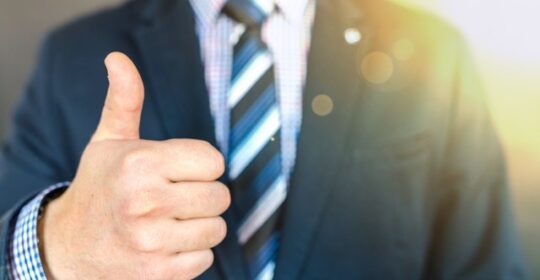 The primary responsibility of your insurance company is of course to indemnify your claimants. However, taking a look at the claimant experience has the potential to become another top priority for your adjusters and examiners administering both automobile no-fault and workers' compensation claims. The claimant experience represents many opportunities to not only help the claimant recover from their injuries but also represents the opportunity to provide an excellent experience throughout their claims journey.
Most claimants don't have significant experience in walking through the claims process which can lead to frustration on their part. Your company has the chance to step in and help minimize the frustrations felt by your claimants via a partnership with an experienced third-party administrator (TPA) who can administer your automobile no-fault and workers' compensation claims. This partnership carries with it many significant benefits, including the improvement of your claimants' experiences which ultimately can impact your company's renewals.
One such way this impact can be seen is through granting access to a provider network for your claimants. Northwood is an experienced TPA that has curated an expansive network of providers that have all undergone a thorough credentialing process in order to be accepted into the network. The credentialing process ensures that the providers your claimants go to for care are of the highest quality. Secondly, these providers agree to offer a discounted fee schedule on physician prescribed services which helps to hold down your claims costs. Your claimants will appreciate the quality of care they receive and the savings realized by your company can then pass through to your claimants.
Furthermore, giving claimants access to Northwood's wide network of quality providers means added convenience. Thanks to innovative processes such as pre-authorizing all physician prescribed services, your claimants will no longer need to pay for their prescriptions out of pocket. This in turn practically eliminates cumbersome reimbursement paperwork that can increase claimant frustration and create delays in the claims administration process.
One other significant way to give your claimants a better experience is to provide immediate access to knowledgeable and friendly staff. Claimants often have questions or may have some confusion about their claim so it's crucial that they know they can reach out and receive help. Providing a customer care call line similar to Northwood's means your claimants are able to speak with an experience team member who can help them through their concerns and questions. This reflects back on your company, leaving them with a more favorable opinion overall.
When claims are adjudicated efficiently with an eye toward improving the claimant experience, claimants tend to be more satisfied with your insurance company as a whole which leads to higher renewal rates. Please call to schedule a meeting with Rosanne Brugnoni at 586-755-3830 ext. 3771 to review additional ways to improve your claimants' experience and increase your renewal rates.
Leave a reply →