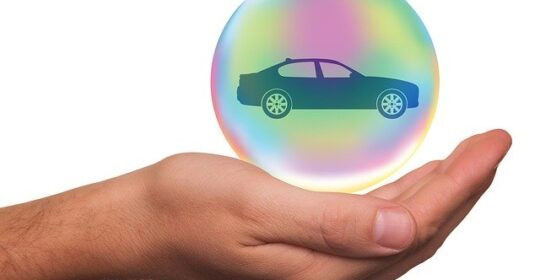 The year 2020 has been incredibly challenging in many respects. One of the largest and most often discussed challenges this year is the COVID-19 pandemic. It is fairly well known that the pandemic itself has produced a ripple effect of difficulties for nearly every industry, and the insurance industry is no exception.
Shorter-term impacts on the insurance industry could appear fairly positive at first glance. During the lockdowns or stay-at-home orders in multiple states, the overall number of vehicles on the roads decreased. In turn, this translated to fewer accidents and therefore fewer claims costs for insurance companies administering automobile no-fault claims. Many major insurance companies even issued or promised to issue premium refunds to drivers in light of these facts.
While premium refunds and fewer accidents tend to be good news for insureds, insurance companies must look past the short term. No one has concrete answers at this point about what types of long-term impacts may be seen on the insurance industry, but it is vital that insurance companies do what they can to continue to improve claims administration efficiency and help hold down their costs.
Naturally, these two objectives are important in any given year for the insurance industry. Eventually, though, the number of vehicles out on the road will increase and, along with it, the occurrence of automobile accidents. Insurance companies that refunded premiums to consumers will also need to be vigilant about the bottom line so the refunds don't negatively impact them in the future.
One exceptionally efficient way to address these priorities and begin to plan for long-term success for your insurance company is to partner with a third-party administrator (TPA). Northwood has over two decades of experience working on behalf of its clients to address the dual priorities of holding down costs and increasing efficiency within claims.
For years, Northwood has partnered with insurance companies like yours to implement proven systems that benefit the company. For instance, insurance companies that choose to work with Northwood on auto no-fault claims will gain access to Northwood's trusted network of credentialed providers that are located throughout the entire United States. This network access helps your company ensure that claimants are given high-quality care, yet it also means that claimants receive this care at discounted rates.
This is only one example of how working with Northwood will benefit your company. Many more benefits come with a Northwood partnership, all of which work toward the goal of holding down costs and improving claims efficiency overall.
Call Rosanne Brugnoni at 586-755-3830 ext. 3771 today to examine the many ways that your insurance company can improve claims cost and efficiency while looking toward the future and potential long-term impacts to the insurance industry.
Leave a reply →