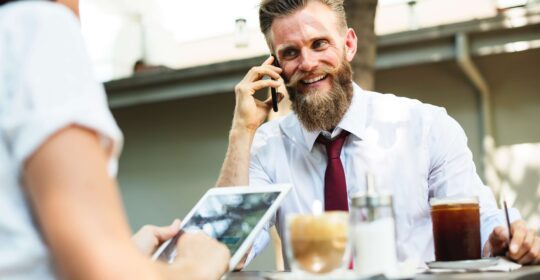 There are multitudes of methods that can help you improve the experience your claimants have with your insurance company. From ensuring courteous interactions with your claims personnel to having streamlined systems in place to facilitate the timely administration of claims, it is imperative for your company to focus on improving your claimants' experience. The implementation of prior or pre-authorization specifically can increase the satisfaction levels of your claimants significantly and in a variety of ways.
The process of implementing pre-authorization for the claims you are managing may seem daunting at first but it does carry with it several inherent benefits for both you and your claimants. The key is to partner with a trusted third-party administrator (TPA) on all claims in order to experience these benefits to the fullest. An industry-leading TPA such as Northwood will have the experience and proven results necessary that will be essential for implementing pre-authorization on claims for your company.
Many of the benefits of implementing pre-authorization pertain to details that indirectly impact your claimant but that ultimately save your company and therefore your claimants money in the long run. Considering pre-authorization as a way to improve your claimants' experience is a method that generally does take some time before the results become apparent, which is why it's critical to partner with an experienced TPA to achieve the best results.
For instance, when a claimant is prescribed medication for their claim, pre-authorization requires that this physician prescribed service be reviewed and evaluated for injury relatedness. Northwood's highly experienced personnel examine the prescriptions to be sure all are related to the claim which prevents your company from overpaying the provider for non-injury-related services to the claimant. Over time and across thousands of claims administered by your company every year, this adds up to significant savings. As a company, you may choose to pass this savings along to your claimants when they renew their insurance policies.
A more direct impact that can be readily seen is the elimination of out-of-pocket costs. Northwood's implementation of pre-authorization translates to a highly convenient way for your claimants to fill their physician prescribed services since they do not pay up front for their services. Making the claims process smoother for claimants has a big impact on their overall claims experience and the satisfaction ratings they give to your insurance company.
In fact, as part of Northwood's services, we design a claimant satisfaction survey to gauge how happy they are with your company and their claim overall. One of the questions we ask is about their experience with not paying out of pocket and to ensure they did not have to submit paperwork to request any reimbursements within their claim. Eliminating these tedious processes for claimants drives higher satisfaction ratings for your company because their overall claim experience was efficient and improved.
Improving the claimant experience is a process and one that your insurance company does not have to embark on alone. Northwood offers their expertise and proven track record to help you improve the experience your claimants have with your company, ultimately driving down costs for you and smoothing the way for an improved claims experience for them. Schedule a call or meeting Rosanne Brugnoni at Call ext. 3771 for a more customized look at how you can begin improving your claimants' experience.
Leave a reply →