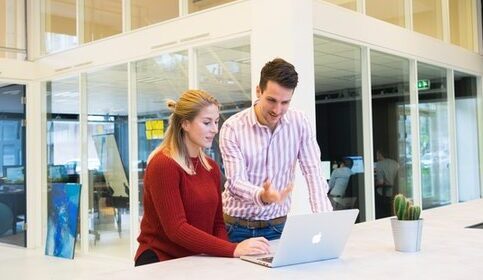 Worker's compensation claims and automobile no-fault claims carry inherent complexities with them. It is important that your company not lose sight of the claimant's satisfaction levels throughout the claims process since that can make all the difference in your retention rates.
When claimants are satisfied with the way their claim was handled, it impacts your company in a variety of ways. They are much more likely to stay with your company if they felt cared for during their claim. Improving your retention rates by ensuring a high-quality claimant experience can significantly boost the bottom line for your company, but it can be overwhelming to know where to start.
Northwood can partner with your company as a third-party administrator (TPA) of all of your workers' compensation and auto no-fault claims. This partnership is the most effective and efficient way to assist your adjusters and examiners in ensuring the best claimant experience possible. Northwood has the experience and the knowledge to help your company provide an exceptional claims experience that will improve your company's retention rates.
One major way that Northwood can assist your company is by granting access to its extensive provider network. The providers in this network offer a discounted fee schedule which helps hold down costs for your company. Your claimants will benefit from this and they will also appreciate the convenience that Northwood's network provides by not having to pay out of pocket for physician prescribed services related to their claim. This convenience will help boost your claimant satisfaction levels, ultimately helping to increase your retention rates over time.
This combination of holding down costs and improving retention rates can have a significant impact on your company's bottom line. For a customized look at how Northwood can help your company, please call Rosanne Brugnoni at 586-755-3830 ext. 3771.
CMSA Conference 2020
Northwood is so proud to have been a sponsor at the CMSA 2020 conference. The virtual environment was an effective approach to getting to know us all better and to share relevant and important information to address key issues in these challenging times. The presenters were stellar, and the information and knowledge gained is a value to all who were present.
Northwood was pleased to provide a raffle prize of a Fitbit. Keeping fit is always important, now more than ever. Keeping active and keeping track of our activities helps to maintain healthy habits and practices at a time when many of us are working in a home office or in a limited space. Our workplace has changed and often is multi-layered with work and family along with many new issues to navigate. Staying fit is so essential to mind and body.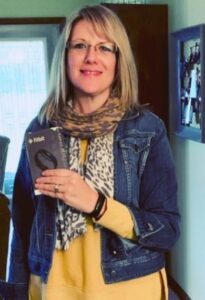 Congratulations to our winner, Kristin Panwas, Nurse Coordinator from Medical Case Management, and thank you for sharing your picture with your prize. Wear it proudly and we would love to hear if its influence has created motivation for staying active and how you kept moving. All of us win when we share ideas and best practices in our work and in how we are navigating this pandemic.
The team at Northwood appreciates the many issues associated with claims, pharmacy, resources, and cost control. We would welcome the opportunity to speak with you to review how our services can become a valuable part of your team and can become "Your Benefits Management Team."
Leave a reply →