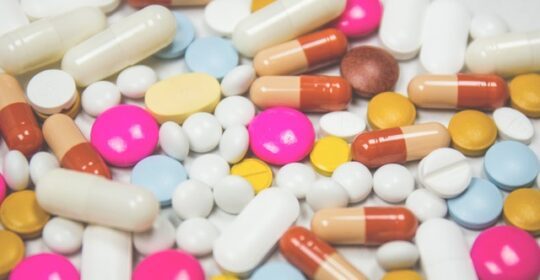 The crisis and epidemic surrounding prescription opioid drugs makes a nearly constant appearance in the news as of late. There are court cases involving manufacturers of these drugs and some doctors have even been convicted of improperly prescribing opioids to their patients. The statistics on opioid overdoses and deaths are both staggering and highly alarming.
These statistics and news reports highlight a growing epidemic in the United States and present significant challenges for the insurance industry. First and foremost is the tragic aspect of lives lost or irrevocably damaged due to the abuse of opioids and their highly addictive nature. In addition to the tragedies left in the wake of opioids, there are significant concerns about the financial damages to those who have used the drugs and to insurance companies who administer automobile no-fault and workers' compensation claims.
Insurance companies administering these types of claims need to be aware of the developments within this epidemic. Medical providers may prescribe opioids for injured claimants and it is critical that your insurance company be aware of the potential for increased claims costs. Equally important is that your company does what it can to help stem the opioid epidemic and prevent abuse or misuse of these drugs.
Northwood is a third-party administrator (TPA) of both workers' compensation and auto no-fault claims that is committed to doing its part in curbing the abuse of opioids among claimants. There are a variety of ways that Northwood goes about this. One prominent example is Northwood's pre-authorization process. This proven process ensures that all prescription services are reviewed and determined to be injury related and appropriate for the claimant's injuries.
Building on this process, Northwood also helps monitor how often claimants refill their prescriptions. If, for example, an opioid is prescribed to the claimant and the claimant attempts to refill the prescription too often, Northwood's monitoring system will flag this. The prescription will be temporarily blocked from being refilled until Northwood verifies that the refill is valid and necessary. Furthermore, this process is initiated almost immediately so if the refill request turns out to be legitimate, your claimant will not experience a long delay in receiving their prescription.
Northwood takes the opioid epidemic quite seriously and prioritizes its responsibility to do its part in helping to prevent the misuse and abuse of opioid drugs. Your insurance company can partner with Northwood to help stem the opioid epidemic as well. Please call Rosanne Brugnoni at 586-755-3830 ext. 3771 for a custom consultation on how a partnership with Northwood will help your company curb the potential for your claimants' opioid abuse and prevent your claims costs from rising due to this epidemic.
Leave a reply →